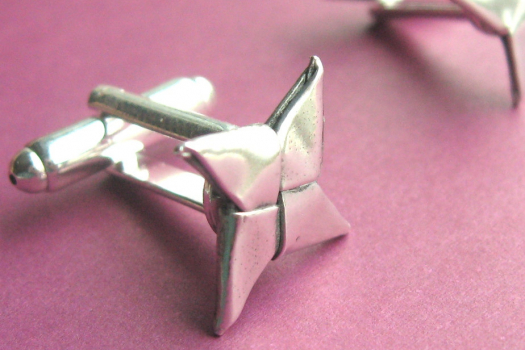 Shuriken Cufflinks
Silver origami jewelry for men, too!
I've been asked many times to make some origami jewelry that men can wear, so I came up with this simple but elegant design. Its a pair of ninja throwing stars, or shuriken, made into cuff links. Perfect for bringing a little fun to a formal occasion, or as a groomsmen gift.

They are folded from .999 fine silver, kiln fired, and highly polished. They are then securely attached to a silver plated cuff link blank.

Stars are 1/2 inch across, and filed down so as to not be pointy.

If you would like to order more than one pair, please contact me. I can make matching sets to suit your occasion.