Strange Folk Festival 2015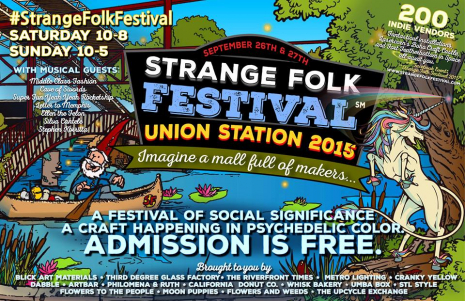 This year, the festival moves indoors and takes over the old Union Station mall. All the usused store fronts and hallway spaces will be converted to craft vendor space.
My 4th year, and it was really crazy. Security at the mall said they havent seen that many people downtown since the place opened. Estimated attendance was over 30,000.
http://www.stltoday.com/entertainment/arts-and-theatre/hotlist/strange-folk-festival-takes-over-union-station-this-weekend/article_aa757536-b4f3-56c5-8f2c-157638319f57.html