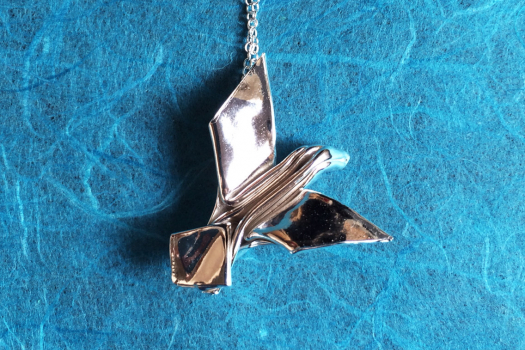 Dove Pendant
The dove is a classic symbol of peace and hope. This origami dove is folded from a single square sheet of silver, using the exact same folds you would use when folding paper. It's classic, modern, and timeless.

It measures about 1.25 inches across the wingtips, and weighs about 5 grams of pure silver. A wire loop is securely attached to the back of one wing, which holds the chain out of sight. Comes with an 18" sterling silver chain as shown. Ships in a tissue lined jewelry box, perfect for a gift.
includes Priority shipping.