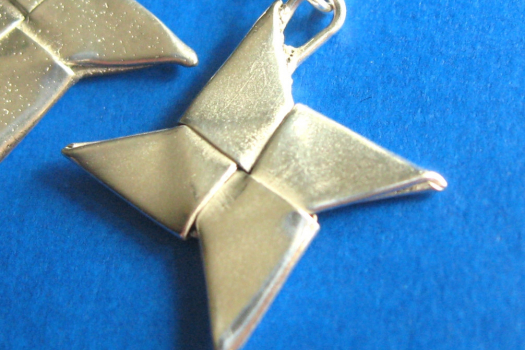 Shuriken Earrings
Looking for somerthing origami, and a little more wild? Its a pair of ninja throwing stars, or shuriken, made into earrings. Stars are 1/2 inch across, and filed down so as to not be pointy.

They are folded from .999 fine silver, kiln fired, and highly polished. They are then secured to sterling silver ear wires.

Comes in a tissue lined jewelry box, perfect for gifting.