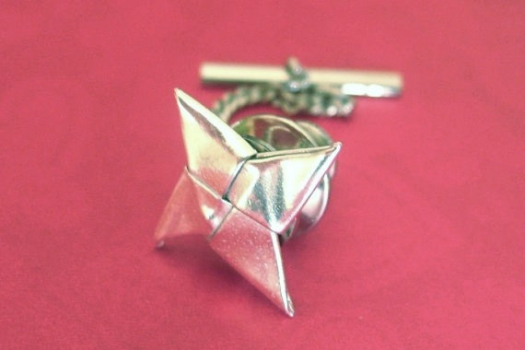 Shuriken Tie Tack - Ninja Star
For the office drone that's secretly a ninja...

Origami jewelry can be for men too! This simple but fun design is a ninja throwing star, or shuriken, made into a tie tack. Perfect for bringing a little fun to a formal occasion, or as a groomsmen gift.

Folded from .999 fine silver, kiln fired, and highly polished. Then securely attached to a silver plated tie tack blank.

The star itself is 1/2 inch across, and filed down so as to not be too pointy. Its only fun until someone loses an eye.

If you would like to order a lot of them, please contact me. I can make matching sets for any occasion.