Baltimore Clayworks - Oct 2009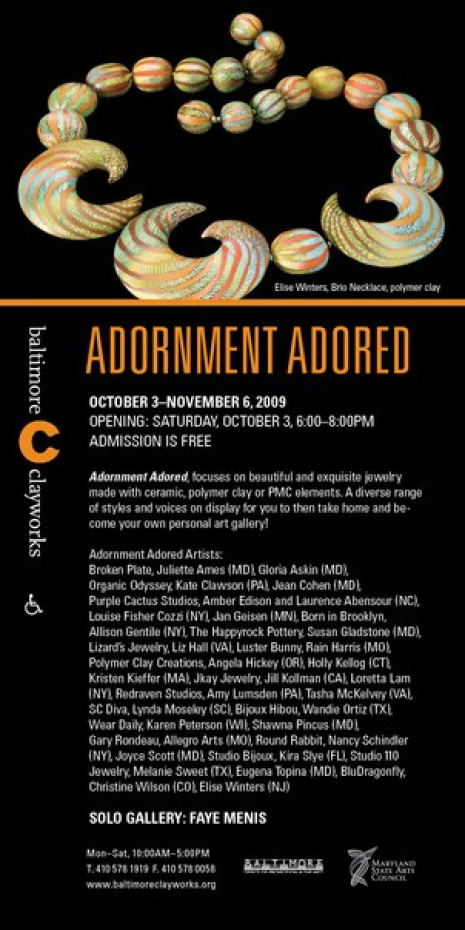 Adornment Adored: jewelry made from clay
The Baltimore Clayworks is an art foundation dedicated to education and promotion of clay art in all its forms. In 2009 I was invited to participate in their first ever show featuring jewelry made from clay, along with two dozen artists from across the country.
How does silver origami qualify as a clay art?
The silver I use starts in a form called PMC, or Precious Metal Clay. This can be worked almost the same as the clay used for making ceramics. It can be formed, molded, carved, sanded, and even folded like paper when worked properly. When fired in a kiln, the binders burn off leaving .999 fine silver.
Baltimore Clayworks hosts the exhibition Adornment Adored, a showcase of body ornamentation using clay and clay-like materials. This exhibition runs October 3rd – November 6th, 2009 with an opening reception on Saturday, October 3rd, from 6 to 8 pm. Admission is free. Adornment Adored , focuses on beautiful and exquisite jewelry made with ceramic, polymer clay or PMC elements. A diverse range of styles and voices on display for you to then take home and become your own personal art gallery!