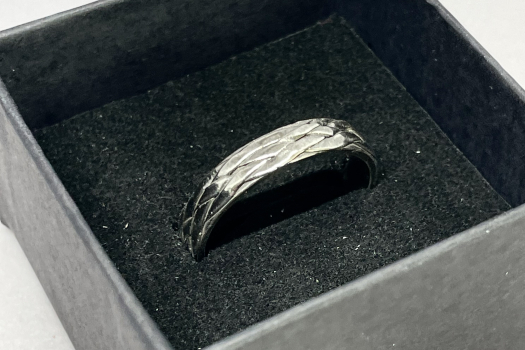 Woven Ring #2, size 10.5
Rings are a new item I started working with in 2022.
These are made by weaving strips of fine silver, then firing those to a .950 sterling base. This makes them sturdy, while keeping the shine of fine silver. The final weave is antiqued to bring out the detail of the woven strands.
The strands go about 3/4 of the way around the ring, leaving a smooth section
This particular ring is a size 10.5, and incorporates 4 strands of woven silver on the surface. The band is 7mm wide.